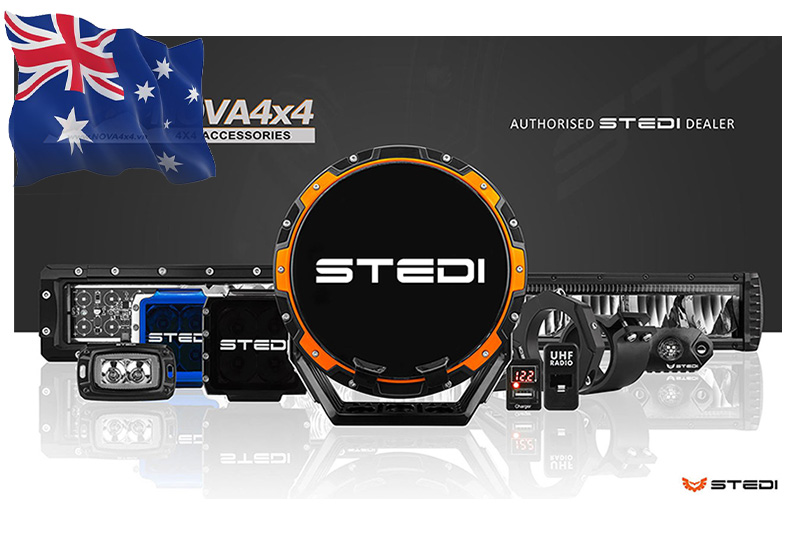 Nova4x4 by Green Country is The Authorise STEDI Dealer in Vietnam
Nova4x4 by Green Country is The Authorise STEDI Dealer in Vietnam
About STEDI, Led Driving Light Brand from Australia
STEDI was founded in 2013 out of the small 290m2 warehouse in Melbourne, Australia, by founders Eddie & Sandra Yilmaz. Back then, the world of the LED driving light was largely novel. The first-ever round variant of LED driving light had only just hit the market in 2013. Like us, even the manufacturers around at that time were new to LED. We're talking about a period when LED bars could barely throw out to 50m, and the lenses made from glass!

Today we have a passionate and incredibly talented team of 24.
We ship on average 14,000 parcels per month directly to our customers.
We work with 150 dealers and 270 resellers across Australia
Our brand is International distributed in the following countries and regions; United Kingdom, Scandinavia, G.C.C, Panama, Kenya, New Zealand, Germany, Philippines, Cambodia, South Africa, Vietnam, Costa Rica. & Indonesia

Despite our humbling growth over the years, collectively our mission is and always will be to bring to market the very best products and to always go above and beyond the call of duty for our customers.