Green Country Ltd. becomes the Official Partner of DTE Systems
In Aug 2020, Green Country Ltd. is the official partner of DTE Systems in Vietnam.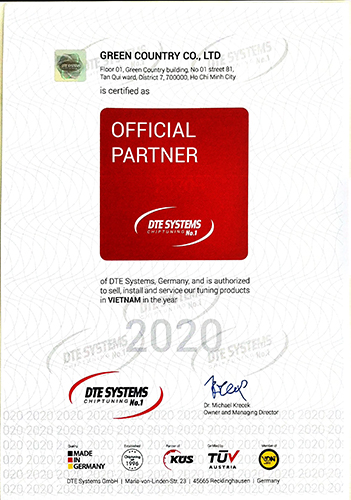 With this certificate, Green Country is authorized to distribute DTE Systems' products, including these products
PedalBox
PedalBoxPlus
PowerControl
PowerControlX
BoostrPro
and other products provided by DTE Systems
All these products are developed and manufactured in Germany.
Green Country is also authorized to reprogram these chips and responsible for their warranty.
The official link of PedalBox Vietnam is https://pedalbox.vn